GravityLight: the low-cost lamp powered by sand and gravity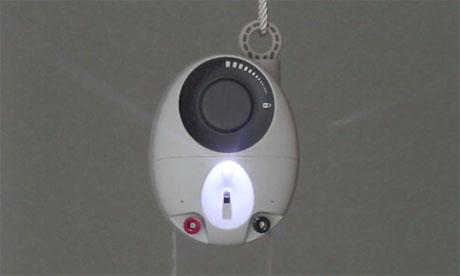 Two London designers have developed a gravity-powered lamp that could sell for as little as £3, bringing light to remote regions in developing countries
But two London-based designers have now developed a light source that operates on the stuff that surrounds you – earth, rocks or sand – with the helping hand of gravity.
"The villagers' investment is returned within three months of being freed from the cost of kerosene," says Jim Reeves. "From then on, it saves them money."
While there have been other attempts at creating battery-free light sources in the past, there has often been a surprising reluctance to adopt them.
"With hand-cranked devices, it might require three minutes of turning a handle for half-an-hour's return," says Reeves. "With this amount of effort required from the consumer, it's often not seen as a particularly attractive trade-off. The GravityLight just needs three seconds of lifting for 30 minutes' return."
Since the project's inception there has been much interest from development charities, but the main question has always been when the device will be able to charge mobile phones.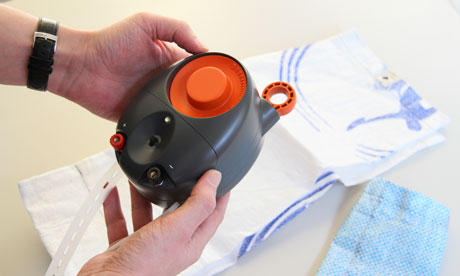 "Sometimes the hierarchy of need in these markets sets mobile phones higher than requirement for light, because business and trade are so often done through text messages," says Reeves. "But all of our phones are currently designed and optimised for an on-grid scenario. With colour screens, video and web browsing, the richness of these devices has increased, intensifying the demand on the battery – you plug it in for 30 minutes and expect it to last for a week."
"We need to turn the question on its head: if this is the lowest power source, what are the lowest requirements to power a phone? We need to start developing products for off-grid users, optimising devices for the market they will actually be used in."
source:guardian.co.uk.